+
+
Elektro & Sparko by Westinghouse, 1939
via Retronaut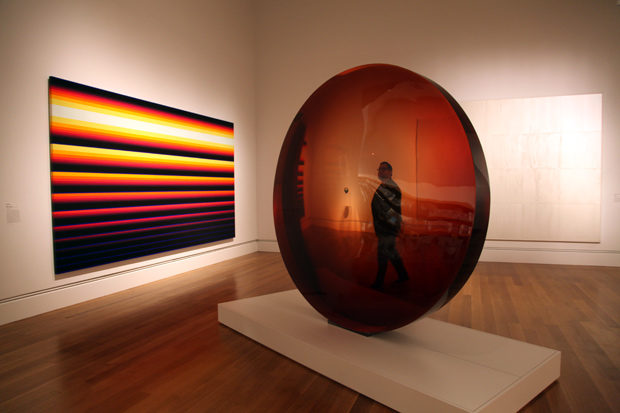 Went to see the Pacific Standard Time: Kunst in LA 1950-1980 exhibition which is currently hosted by the Martin Gropius Bau in Berlin.
It features around 70 objects by 45 artists and illustrates the emerging art scene in Post-World War Two Los Angeles/SoCal.
One of the typical hard edge style paintings, North Wall by Norman Zammitt (1976), really struck me. I traveled California last fall and I witnessed an amazing sunset in the north, at Yosemite Park. When I saw North Wall, I immediately recognized the color scheme. I'd never seen something so breathtaking in my life and Norman Zammitt perfectly recreated this effect. The bright colors repeat until they blind the viewer, but it is impossible to move.